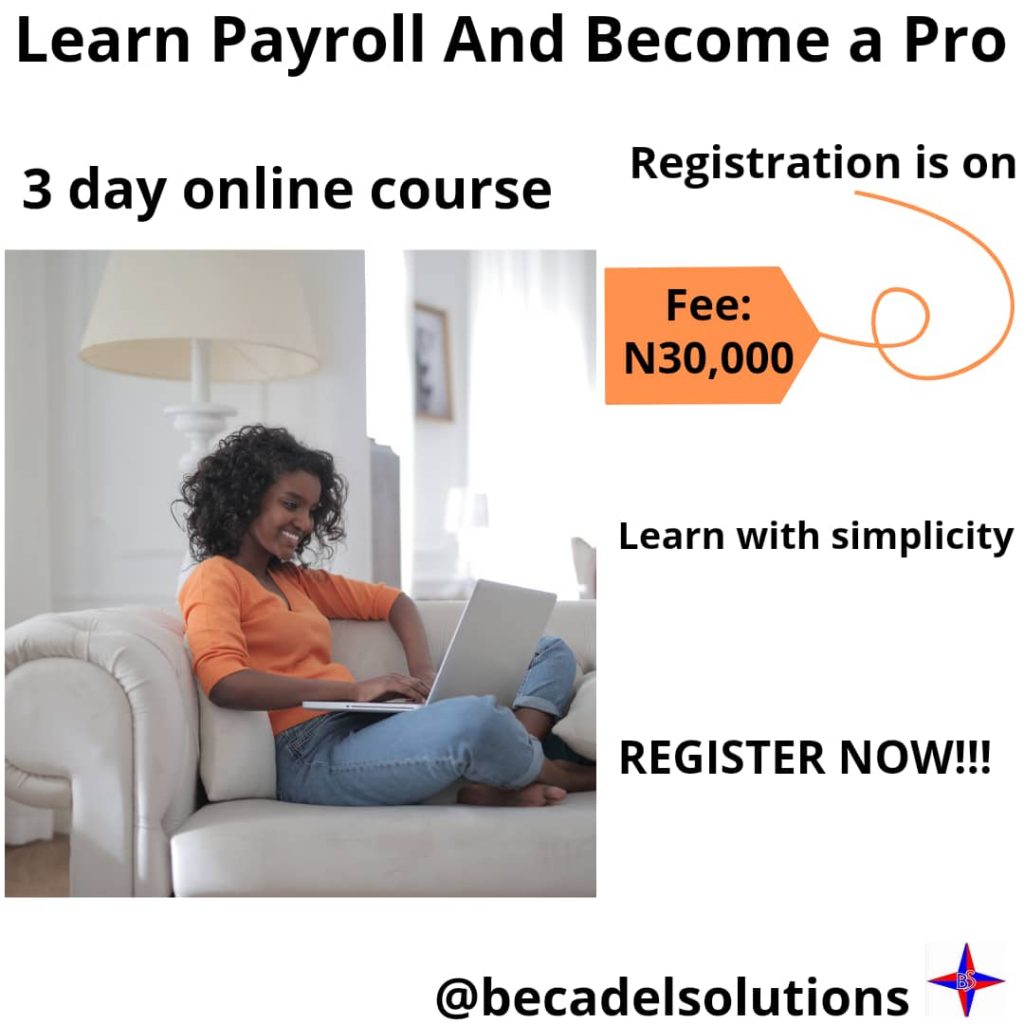 This payroll online course will teach you everything you need to know about Nigerian payroll system. It will save you a lot of time, money and will give you the confidence to handle any payroll matters.
Even if you have never prepared payroll before and you are not a fan of calculations or you know little or nothing about payroll, no need to worry, we've got your back! You will learn within a short period what has taken payroll professionals time and energy to acquire.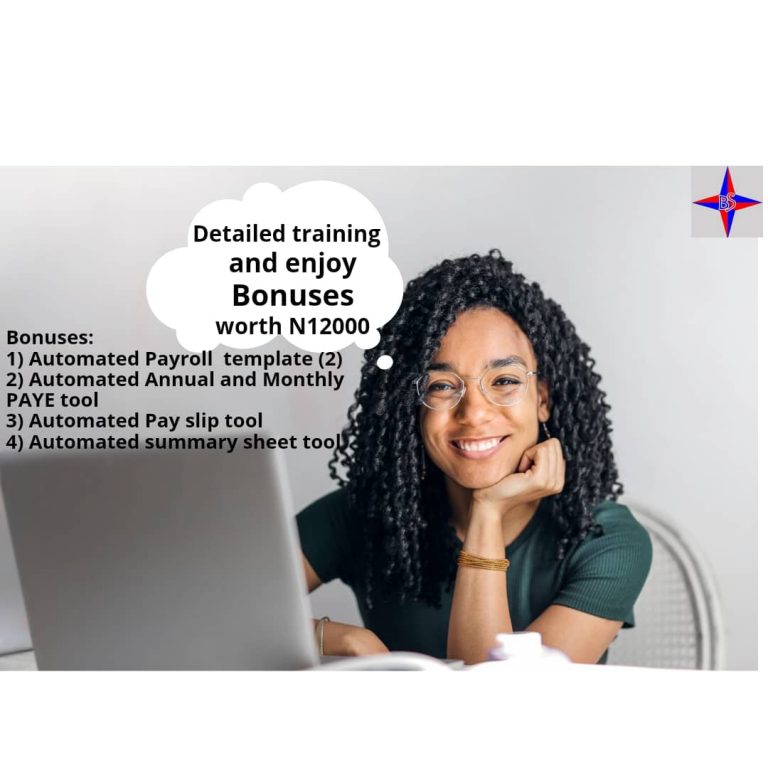 This payroll course is for you if...
1) You want to acquire a new skill.
2) You run a company in Nigeria.
3) You render payroll services.
4) You want to render payroll services as a freelance.
5) You are a graduate who intend to handle payroll services in an organization.
6) You want to improve your payroll skills.
WHAT PEOPLE ARE SAYING ABOUT THE TRAINING
I took part in the Becadel Solutions Payroll Training sometime towards the end of 2020, I was so impressed by the value I got.
The simplicity and delivery style of the facilitator was amazing, no one was left behind, things were simplified for everyone to understand.
The practicality of the training was outstanding, it was not a theoretical grammar session, even as a first-timer to payroll, It was quick to understand because, it was applied immediately.
The value i got wasn't like a typical training that ends with the class, I was giving access to always reach out whenever I had challenges preparing payroll. At every point I reached out, I was attended to and my issues were addressed.
One of the amazing things that got me thrilled was that, at each point they updated the payroll course tools, they sent the updated version to me, same for other participants I believe.
It was indeed a learning experience beyond the usual. This happening in Nigeria, makes it an experience everyone who needs a payroll training should try out.
Michael.0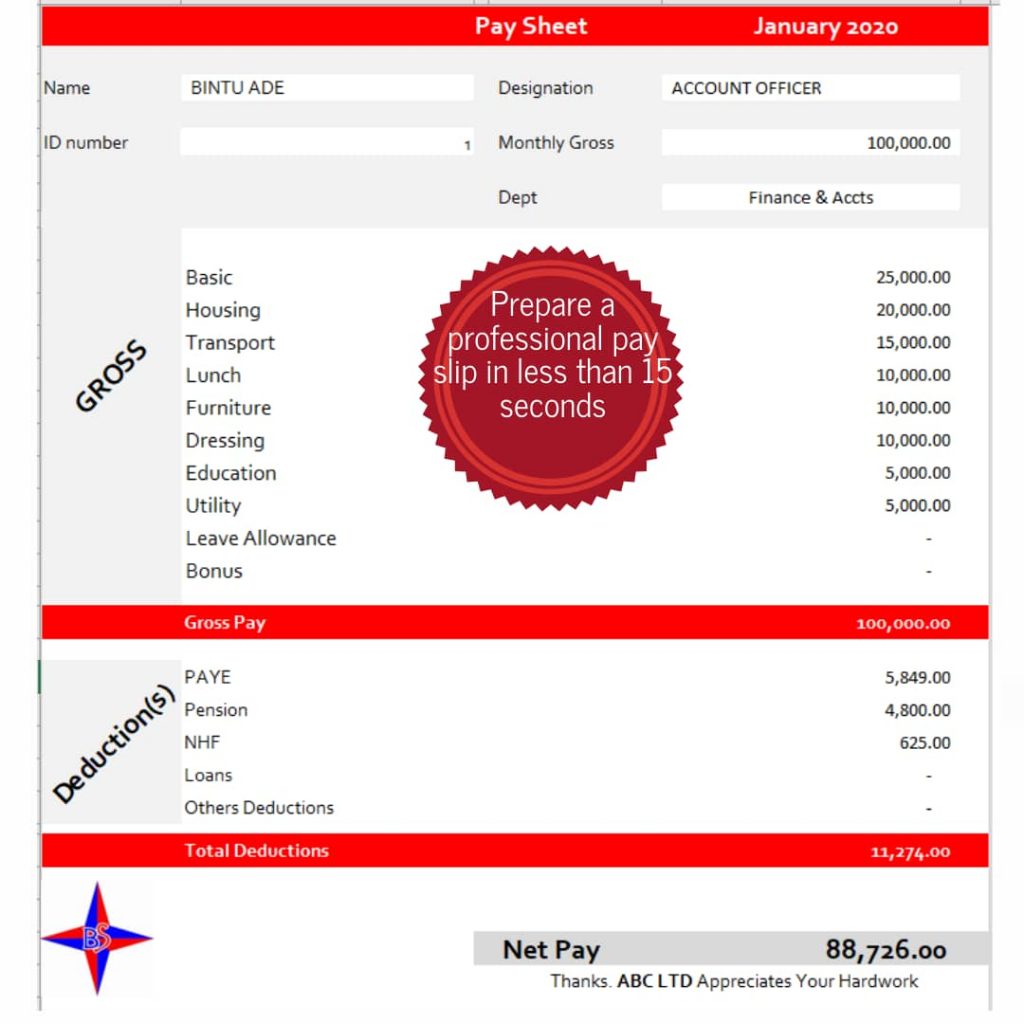 ✓ An intensive and comprehensive videos on payroll.
✓ Downloadable PDF and excel files.
✓ Worksheets (assignments).
✓ Relatable scenarios, case studies, and solutions
✓ 2 Automated comprehensive payroll tools (bonus)
✓ Automated PAYE tool (bonus)
✓ Automated Payslip tool (bonus)
✓ Automated payroll summary template (bonus)
✓ Past questions and answers
✓ Certificate of attendance
The bonuses are worth N12,000 and gives you the benefit of preparing payroll in no time.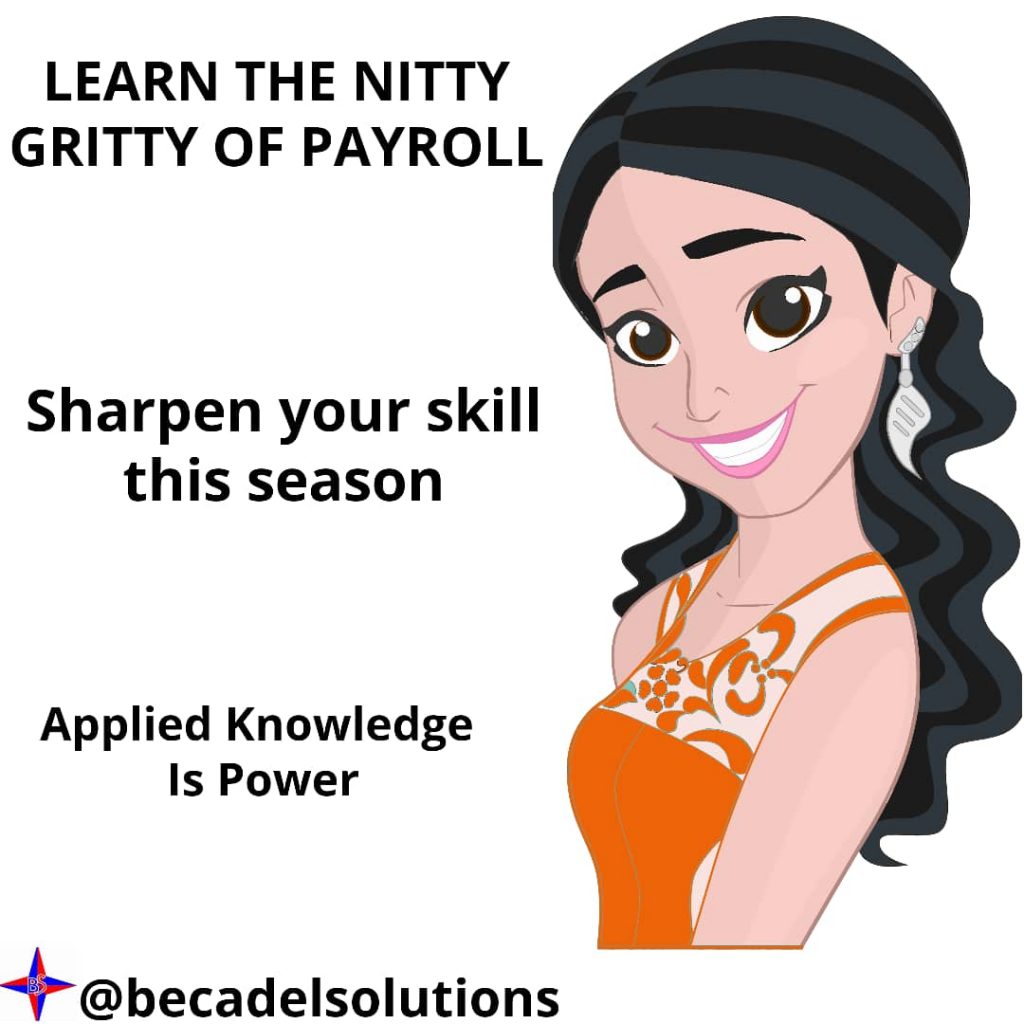 AT THE END OF THIS COURSE, YOU WOULD BE ABLE TO:
✓ Have an in-depth understanding of the intricacies of payroll.
✓ Educate people on payroll for Nigerian system.
✓ Understand the payroll systems and types.
✓ Understand the statutory requirements, processes and the benefits.
✓ Understand the statutory deductions.
✓ The employer's responsibility.
✓ Understand PAYE and calculate PAYE effortlessly.
✓ Understand pension.
✓ Understand how to remit the payroll deductions and other statutory payments.
✓ Understand the peculiarity between contract staff and expatriates.
✓ Prepare payroll from the scratch.
✓ Prepare payslip from the scratch.
✓ Use the bonuses; the automated payroll tool, PAYE tool, Pay slip tool, Payroll summary tool.
✓ Document appropriately.
✓ Render payroll services to companies with ease.
✓ Prepare accurate payroll in no time and issue payslips without stress.
✓ Understand the payroll variations.
This course is scheduled to commence 19thth - 21st August, 2021 and registration will end by 17th August, 2021.
No experience needed. Just a willing heart to learn – brace yourself
It's discounted already… You are going get more value than expected.