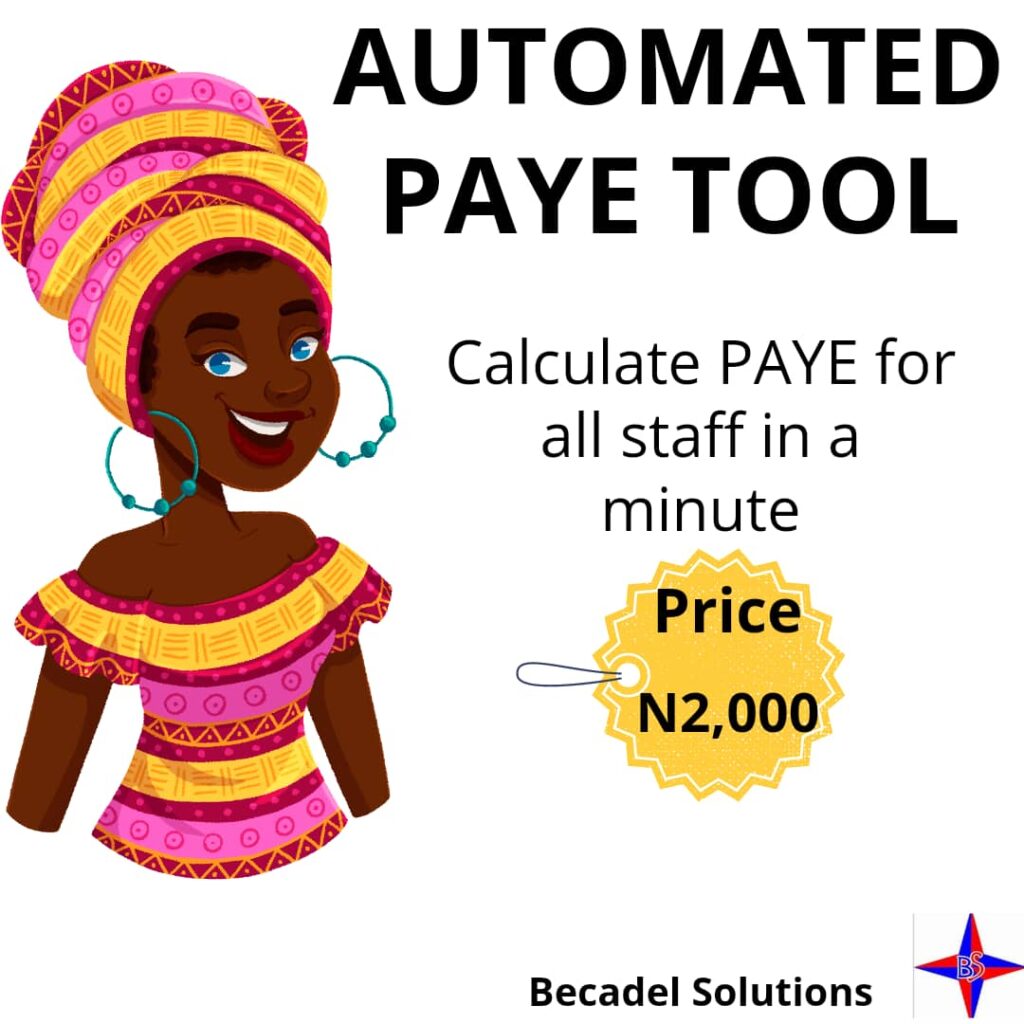 One of the reasons why you don't deduct PAYE from staff salaries is because you don't know how to calculate PAYE, hence you keep defaulting for not remitting PAYE to the State Inland Revenue Service(SIRS). This PAYE tool will end your fears and in no time you get the PAYE due for the month calculated automatically, all you need to do is to input all salaries.
This template is unique because no matter the number of staff involved, the PAYE is computed at once, which saves you a lot of time. At a glance you can see:
1) The name of  staff
2) Designation
3) Monthly salary
4) PAYE
5) Net Pay (take home pay)
6) The month can be changed easily
7) The name of the business/company
This PAYE tool is only applicable to businesses/companies that deduct PAYE only.
It is 100% accurate
simple to use
it will save you a lot of money and time.
you can use it to confirm if the PAYE deducted from your salary is accurate.
It can be used on any device.
Get yours now! Remember those that earn less than N30000 monthly are exempted from PAYE deduction.
For any inquiries, call/WhatsApp 09082918526 or email: info@becadelsolutions.com